Studies show under floor areas account for 25% of heat energy losses in an average home.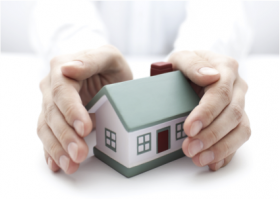 Insufficient floor insulation is a common problem, resulting in heat loss and drafts. Homes, especially those in colder climates, often lack adequate floor insulation.
Floor insulation can be important to block air infiltration, to avoid drafts and to get a more comfortable home with less energy consumption. It results in an increase in ambient temperatures within your home by preventing air drafts between floor boards and also creates an insulating air pocket under the floor boards, helping to trap heat in your home.
Benefits of insulating under your floor:
Reduce heat loss by up to 25%
Save energy costs and increase home comfort
Increase ambient temperature of home by preventing air drafts from between floor boards
Make your home quieter
Reduce risk of moisture damage
Enhance fire safety
Help guard against pipe freezing
Not all houses are able to have under floor insulation. However, homes with vented crawl spaces or bare wooden floors can benefit greatly from floor insulation.
For more on floor insulation or any of our other products and services, please contact us. Don't forget to ask us about our exclusive 100% Satisfaction Guarantee!