Our business is focused on providing high-quality service with a devotion to customer satisfaction. Our business thrives on our happy customers.
Google Reviews
Facebook Reviews
---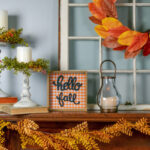 4 ways to prepare your HVAC system for fall
When the fall season blows through, it's time to pack up the shorts and pull out the sweatshirts. It's also prime time to check on your HVAC system to make sure heating your home this fall is simple. The last thing you want is to click on your heating system during the first frost, and your home remains cold.