Home / Ultimate Savings Agreement
Efficiency and peace of mind.
It's about more than service – it's about prevention. With typical service agreements, you pay money for priority service when there's a problem. With our Ultimate Savings Agreement, you get priority service, preventative care, and save money in the process!
Heat Relief technicians arrive on time and in a clean uniform. We cover our shoes, lay down mats to keep work areas clean, and tidy up when we're done. After our service is complete, we follow-up with you to make sure your system is working properly.
Further prevention benefits include:
100% Satisfaction Guaranteed
Exclusive Five-Year service repair guarantee.
1 Safety Inspection and Precision Tune-up

Maintenance check-ups can reveal potential or hazardous conditions. Preventative repairs then can be taken care of before you find yourself with no heat in the winter or without air conditioning in the summer.

22 Point Inspection
Service you can trust – no overtime charge for service calls guaranteed

A highly trained, HVAC technician comes to your home.
No overtime charges if you own an Ultimate Savings Agreement.

Heat Relief

Trust Certified technicians (not an out-sourced contractor)
Priority service over non-plan customers
Response within 24 hours
Extended appointment times to fit YOUR schedule
Maintain and validate manufacturer warranties
Reduce the risk of costly breakdowns
Increased efficiency and reduce energy costs
Improved comfort and reliability
10% Discount on heating and cooling repairs
Maintain safe operation
10-Year warranty on all repairs with

Heat Relief

maintenance plan
Contact us today. It's two minutes that could save you hundreds of dollars in energy bills, repairs and replacement costs in the future!
---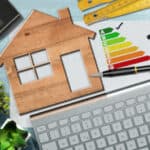 Assessing the Energy Efficiency of Your Home
You may know you can save money by purchasing appliances with a high ENERGY STAR® rating. You may also know to stay on top of routine maintenance to ensure appliances are running efficiently. But do you know how to assess the energy efficiency of your home? Here we explain two ways, and how Heat Relief can help.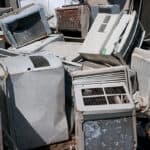 Replacing Your Old HVAC System? The Eco-friendly Benefits of Recycling It
HVAC systems are designed to last years, but yours will inevitably need to be replaced at some point. When that time comes, Heat Relief will not only provide you with the best price, service, and guarantees in the Portland area, but we'll also take care of responsibly recycling your old system.
Special Offers