Home / Trust Certification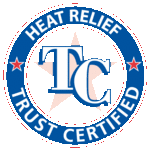 What is Trust Certification?
Heat Relief Heating & Cooling is committed to 100% customer satisfaction and our staff is insured and trained to the highest standards. We believe in excellence in all areas and make it our job to earn your trust.
Our Trust Certified Team Members always wear ID badges, shoe covers while in your home, and have passed strict drug, criminal background, and motor vehicle screenings as a condition of hire. Additionally, our heating & air conditioning service professionals must pass rigorous N.A.T.E. service and installation testing.
From the professionalism of our sales engineers to the dedication of our heating & air conditioning techs, we are dedicated to delivering you the best heating & cooling service in the Portland, Oregon area. We take our responsibility very seriously when you place your trust in us. At Heat Relief, we take pride in our tradition of excellence and will continue our mission to build long-lasting relationships with our Portland area customers through our winning spirit and commitment to 100% satisfaction…guaranteed!
To find out more about our certification program, please contact us today.
---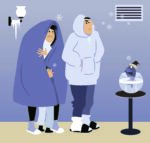 Order New Heating or Cooling Equipment NOW!
It may be a new year, but pandemic restrictions are still keeping most people inside their homes. Check your heating unit for indicators that it might need a repair or replacement before it becomes an emergency.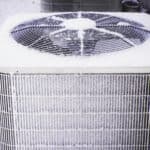 How to Prep Your HVAC System for a Winter Storm
We're headed toward winter here in the northwest, which means there's always the potential for a winter storm. Read on to find tips to best prepare yourself and your family for this potential threat.
Special Offers