Home / Portland Service Area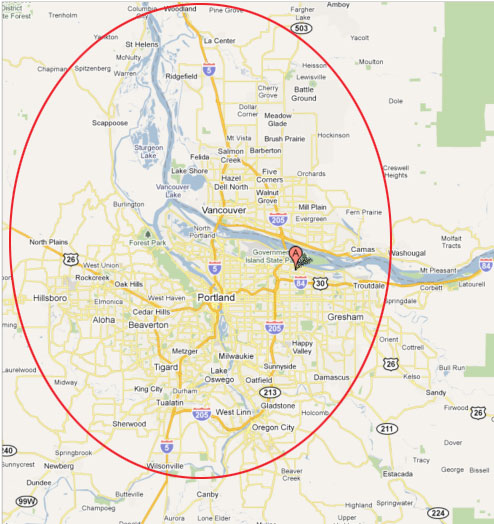 With more than 23 years of service to Portland and surrounding areas, Heat Relief is proud to serve you and keep your family comfortable in their homes all year-round.
Some of the Oregon communities where you will see Heat Relief:
Aloha
Battle Ground
Burlington
Cherry Grove
Durham
Elmonce
Evergreens
Forest Park
Gladstone
Happy Valley
Hillsboro
Holcome
King City
Lake Oswego
Lake Shore
Lewisville
McNulty
Metzger
Mt. Vista
North Plains
North Portland
Oak Hills
Oatfield
Orchards
Oregon City
Pine Grove
Portland
Rockcreek
Scappoose
Sherwood
Spitzenberg
St. Helens
Sturgeon Lake
Sunnyside
Tualatin
Warren
West Haven
West Linn
West Union
Wilsonville
Don't see your hometown? Our coverage area is continuously expanding. Enter your zip code below and see if we're in your area already.
If you need service, please contact us. We have been serving Portland with the quality you can count on, one customer at a time.
Special Offers