Home / Heating System Tune-Up
SEE BELOW! 18 Individual Operations We Perform on your Heating System!
Just as with anything, time can wear away even the best home heating system. Your heating system becomes less and less efficient with time because it accumulates dust and dirt. That build up can cost you money with increased usage (higher utility bills) and impending repair bills. When it's time to battle the cold, wet Oregon winters, is your heating system ready?
If you had to think about it for a moment, then it's time for a tune-up. It's important to go with a company you can trust when it comes to heating system tune-ups, and Heat Relief Heating & Cooling has more than 20 years of experience and skill to handle any heating system maintenance.
ONLY $159
Furnace Tune-Up Special
Present at time of service. Cannot be combined with other offers or discounts. Some restrictions apply. Expires 2/15/2021.
A Heat Relief Heating & Cooling technician will start each tune-up appointment asking you a variety of questions to get to know you, your home and your system:
Are your utility bills reasonable for the last season?
Are there any areas that are cooler or warmer than others in your home?
Is there anyone in your family suffering from allergies?
Have there been any unusual noises or occurrences since the last service?
When you turn on your heating system, you want it to be able to deliver exactly the temperature you want—all day long. If your system isn't running properly, it may be working too hard, resulting in inconsistent air temperatures and reduced comfort.
Your technician will check the thermostat, indoor unit, outdoor unit and the duct system as part of a routine tune-up.
Are there new batteries in your thermostat? Is the thermostat working properly?
Are there any Freon leaks?
How is the condition of the ductwork, coil, outside disconnect, primary and secondary drains, blower cabinet, etc.?
What's the condition of the circuit board?
How clean is the ductwork? What about the inside of the comfort system?
Is the unit level and clear of obstructions?
Is the flue properly installed and working properly?
Routine maintenance on your heating system can also save you money, because we will work to find issues before they occur. We know how inconvenience, and uncomfortable, it can be when the heat goes out on the coldest day of the year. With a heating system tune-up from Heat Relief, we'll work hard to make sure that doesn't happen—with our 100% satisfaction guarantee.
Call Heat Relief today and schedule your heating tune-up, and make sure your family stays comfortable all winter long.
---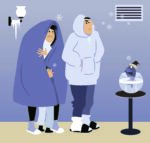 Order New Heating or Cooling Equipment NOW!
It may be a new year, but pandemic restrictions are still keeping most people inside their homes. Check your heating unit for indicators that it might need a repair or replacement before it becomes an emergency.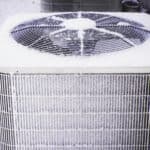 How to Prep Your HVAC System for a Winter Storm
We're headed toward winter here in the northwest, which means there's always the potential for a winter storm. Read on to find tips to best prepare yourself and your family for this potential threat.
Special Offers