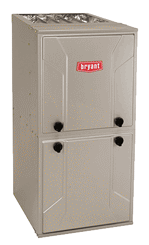 It's the coldest day in January and your house is freezing. Your heating system has stopped working and you feel like you're living in an igloo. You want swift, professional service from a company you can trust, that's why you call Heat Relief.
Heat Relief Heating & Cooling provides 24-hour emergency heating repair service to the Portland area. And we guarantee that our technicians will be on time, courteous and professional. And we'll work with you with product warranties to save you money.
Do you think your furnace or heating system is in need of help?
Is there a strong smell of gas? (If so, call us right away—you may have a leak in your furnace's heat exchanger.)
Has your furnace or heating system started making strange noises?
Has there been an increase in your utility bills?
Or, is your furnace running but it only provides a little bit of heat or not enough?
If you answered yes to any of these questions, give Heat Relief Heating & Cooling a call, today.
While we are a certified Bryant factory-authorized dealer, we service all makes and models of furnaces and heating systems, 24 hours a day, 365 days a year.
Our team of heating specialists is highly experienced and trained to handle any problem or answer any question you might have. Our 100% Satisfaction Guarantee means your installation or repair will be done right the first time.
Call or schedule online for Heat Relief Heating & Cooling.
Customer Review
"Heat Relief Heating & Cooling has been in business a long time and that shows they know how to treat their customers right and do great work. Mark and his crew are awesome!" – Kathy