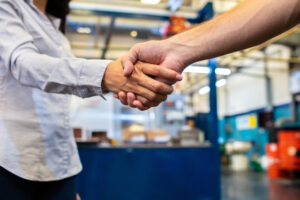 Who You Are
HVAC SERVICE TECHNICIANS
HVAC INSTALLERS
With the following qualifications
Experience with HVAC Diagnosis & Troubleshooting
2-3 years of residential or light commercial experience.
Capable of diagnosing and troubleshooting air conditioners, gas furnaces, and heat pumps.
EPA certified, with NATE certification a plus.
Who We Are
Heat Relief designs, installs, and services heating, cooling, plumbing, & air quality products that make life more comfortable, healthier, and more convenient. Our associates are proud to work for a locally owned and operated company with over 15 years of providing reliability and performance.
We have a history of high standards and are always looking for exceptional people willing to contribute their talents and abilities. We look for individuals who will seek out opportunities to advance their expertise and to forward the company's innovation. As an employer, you can expect Heat Relief to support your goals, listen to your ideas, and reward your successes. We strive to provide career paths as far-reaching as your talent and motivation will take you.
Why We Need You!
We stand behind our exceptional products and services, and we need an exceptional team that cares about our customers, considering this opportunity as more than a job, but rather as a career goal and important service to our neighboring communities.
What We Need
We need courteous and professional technicians and installers, who can maintain, diagnose, and repair residential HVAC systems, as well as provide clear and sound advice for customers making buying decisions.
Key Sub Tasks
Maintain communication with dispatch, managers, parts, and installation teams
Keep your company truck clean, inside and out
Keep your truck inventory up to date
Properly complete paperwork
Maintain a clean and professional appearance
Have and maintain a clean driving record
Willing and available for meetings and training for growth and development
Be able to pass a background and drug screen
What We Offer
Supplemental health benefits
Paid vacations
Company-paid technical training
Incentive compensation programs
Company supplied truck to take home at night
Company supplied uniforms
Holiday pay and paid time off
Family environment
Work for a company where you can earn a good living, be part of a team that's more like family, and make a difference in your community.
Benefits
401(k) (+ company matching opportunity)
Health insurance
Dental insurance
Vision insurance
Life insurance
Flexible spending account
Employee assistance program
Paid time off
Professional development assistance
Referral program