Next to heating and cooling, the water heater is typically the largest energy user in a home.

As homes have become more and more energy efficient during the last couple of decades, the percentage of energy used for water heating has steadily increased. A Heat Relief plumber can help you select the water heater that can best reduce water heating costs and increase comfort in your Portland area home.
Choosing a New Water Heater
There are numerous factors to consider when looking for a new water heater, including type, capacity, efficiency, and cost.
Type. While traditional water heaters are most common, there are a number of other types of water heaters that may suit your needs.
Traditional Water Heaters
One-of-a-kind air/fuel shut-off device offers double protection
A specially-designed flame arrestor prevents ignition of vapors outside the combustion chamber
Superior air filtration prevents it from getting clogged by lint, dust, and oil
EverKleen patented system fights sediment build-up
Maintenance free – no filter to clean
Low NOx design for cleaner healthier air inside your home
Reduces fuel costs
High efficiency means more hot water at lower operating cost
Meets or exceeds National Appliance Energy Conservation Act
Limited tank and parts warranty from 6 to 8 years
Learn more about tankless water heaters.
Capacity. Don't buy a water heater bigger than you need. Although some consumers base their purchase on the size of the storage tank, the peak hour demand (or first-hour rating, FHR) is actually more important. The FHR is the measure of how much hot water the heater will deliver in an hour and is required by law to appear on the Energy Guide label. Your Heat Relief plumber will perform a capacity test to determine the right size water heater for your home.
Efficiency. The energy efficiency of a storage water heater is indicated by its "Energy Factor" (EF). The higher the EF, the more efficient the water heater. Gas water heaters have an EF between 0.50 and 0.60, with some high-efficiency models around 0.80. Other features to look for are tanks with at least 1.5 inches of foam insulation and energy efficiency ratings shown on the Energy Guide labels.
Cost. It may be tempting to look for a water heater that is inexpensive and ignore the operating cost. This is a poor strategy. Often the least expensive water heaters are the most expensive to operate. A high-efficiency water heater may cost a little more initially, but reduced operating costs will more then make up for the higher outlay. Check the Energy Guide label to help choose an energy thrifty heater.
Maintenance If your water heater isn't running as efficiently as you'd like, your unit may be in need of maintenance. Click on the link to learn more about water heater flush & fill service.
For more on water heaters or any of our other products and services, please fill out our schedule service form. Don't forget to ask us about our exclusive 100% Satisfaction Guarantee!
---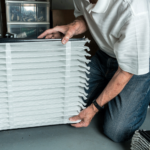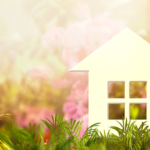 Spring into Action with a Clean HVAC System
Don't let spring sneak up on you without getting your home ready for the shift in seasons! Spring means a continual back-and-forth between heating and cooling our homes. Learn about Heat Relief's guaranteed yearly maintenance program.
Special Offers